Emergency Repair or Replacement Program
What is ERRP?
The LIHEAP Emergency Repair and Replacement Program is available to homeowners in need of emergency heating and/or cooling. The program is only available to households with unsafe or malfunctioning/non-operable heating and/or cooling systems.
Eligibility
Household income must be at or below 60% of the State Median Income for heating and/or cooling services. The home's primary heating system must meet at least one of the following criteria to receive services:
Have a non-operable or severely malfunctioning and/or unsafe heating system potentially endangering the household's health and/or well-being.
Is using portable heating devices such as, but not limited to, electric and kerosene space heaters as a primary source of heat.
Is using unvented gas/propane space heaters as a primary source of heat.
Is using an unsafe fireplace or solid fuel.
Have a fireplace or stove but do not have access to, or the means to purchase solid fuel.
Is using any type of gas fired cooking appliance as a heating source.
Individuals Seeking Assistance
You can apply for this program online by going to https://mylitt.com/ and completing your application, or you may contact your local provider for assistance.
Click the link below to view a list of West Virginia Community Action Agencies and their contact information. This office provides ERRP funding to Community Action Agencies and not directly to individuals.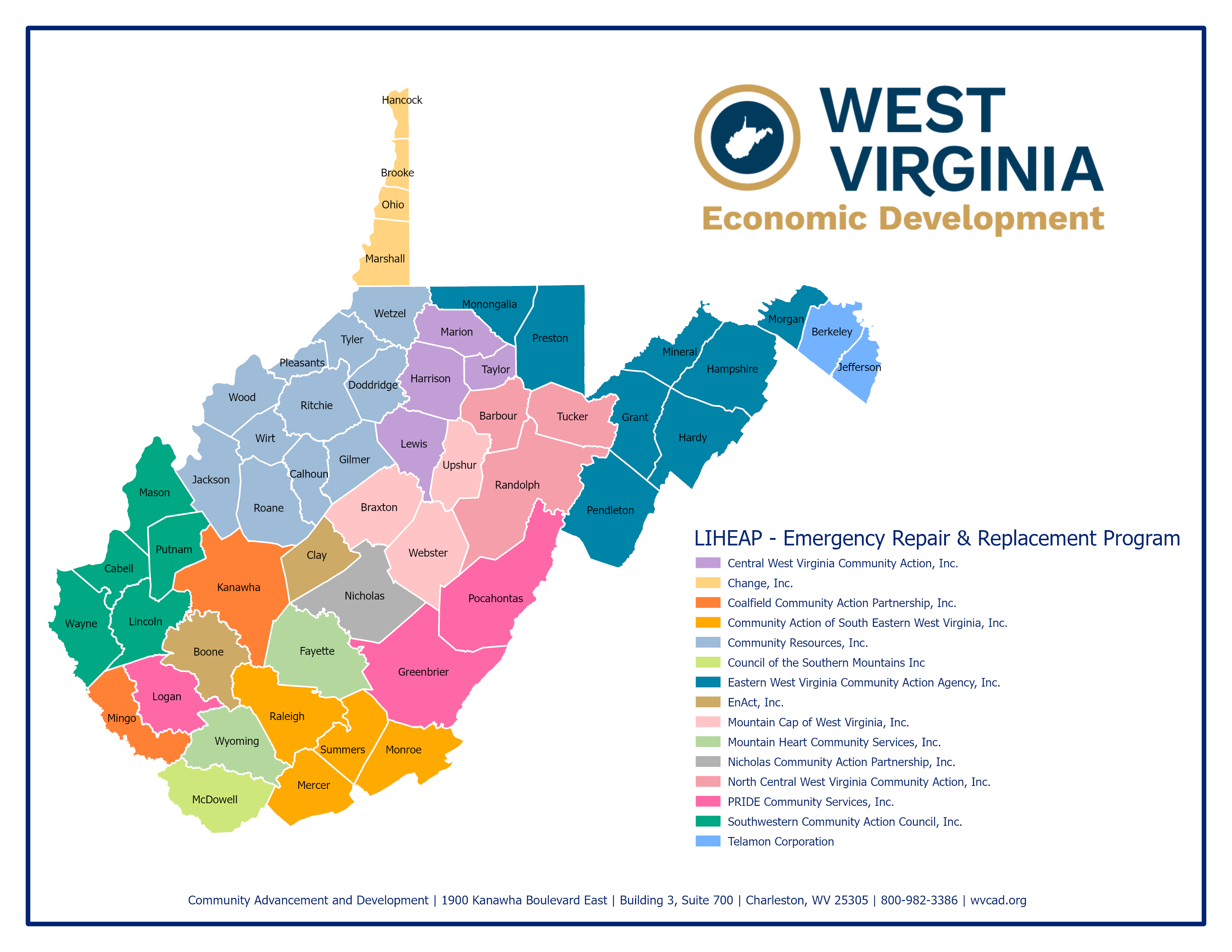 Funding for ERRP
Amount: The LIHEAP Grant is received annually, and the amount varies around $12,000,000 depending on WV Department of Health and Human Resources allocation received from HHS.
Source of Funds: Federal Awarding Agency: U.S. Department of Health and Human Resources; CFDA Number and Name: 93.568—Low-Income Home Energy Assistance
Funding Cycle: DHHR LIHEAP grants run October 1 through September 30.